Vueling Review
I have flew with Vueling dozens of times, as I live in Barcelona and my family lives in Bilbao, in north of Spain. I have only two options from Barcelona to Bilbao: Ryanair and Vueling, Ryanair is not an option for me, so I always choose Vueling.
If you don´t know Vueling very well, it has became one of the 3 main airlines in Spain together with Iberia and Air Europa. It offers plenty of national destinations, as they used to be routes flew by Iberia, which is actually owner at % of Vueling, and also to most of European top cities.
It belongs to One World alliance, so you can earn miles with the programms affiliate to it.
Vueling routes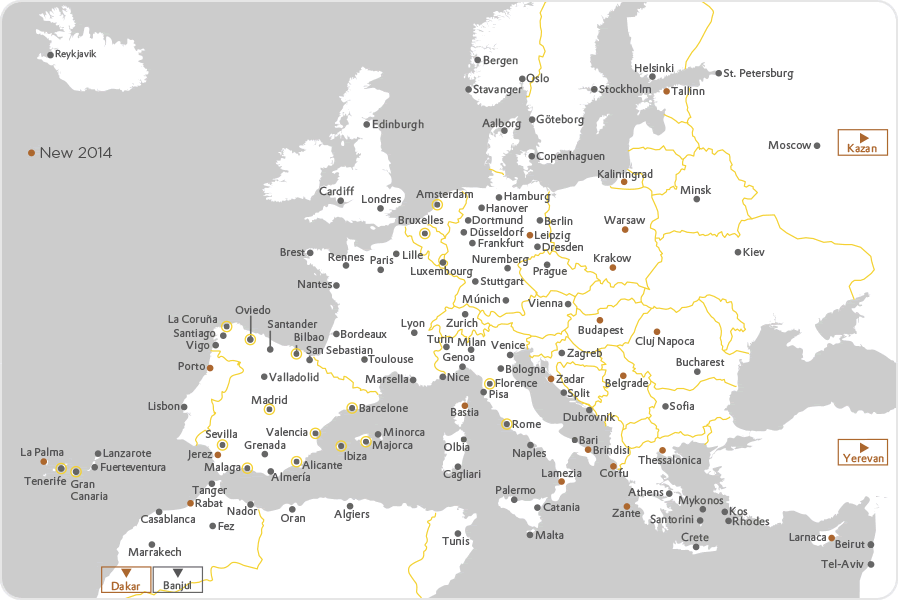 The web is sometimes a little bit tricky as they have thenical problems from time to time but they have rewned it this lat August and looks pretty nice right now.
As the vast of low cost airlines, luggage must be paid separately and there are also extra charges if you pay with credit card.
It is remarkable, that vueling flights are offered in iberia.com , the rates are slicely higher but it is included 23 kg check in luggage and no charge applied if paid with debit card.
Check in agents are quite nice , as well as cabin crew. On board you can have paid-meals.
Generally, they are not quite estrict with hand luggage, you can carry a suitcase + laptop or hand bag without any problems, but be aware of common sense.
Let´s see some photos of the inside and the distance between seats in vueling.